About European Finest Hotels :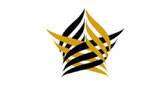 Looking for a hotel in Paris, a hotel with a pool, a star rated hotel, one of the best hotels in the world? European Finest Hotels presents a collection of hotels awarded for the quality of their offerings and services. Discover the finest hotel suites in Europe, photos and videos of exceptional hotels, and get ready for an unforgettable journey, a wonderful stay in these high quality hotels.
European Best Destinations 2020

More than 600,000 of you have voted for their best European destinations for the eleventh edition of the competition this year. Discover your ranking of the trendiest European destinations 2020.
Newsletter :
Europe has so many secrets :