SCHLOSSHOTEL ♦ KRONBERG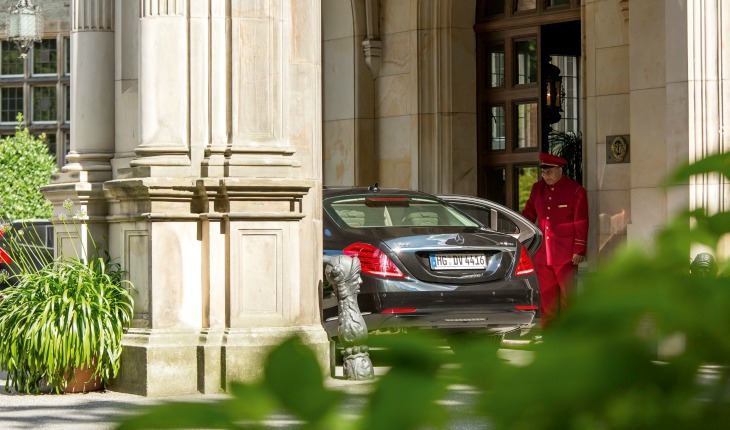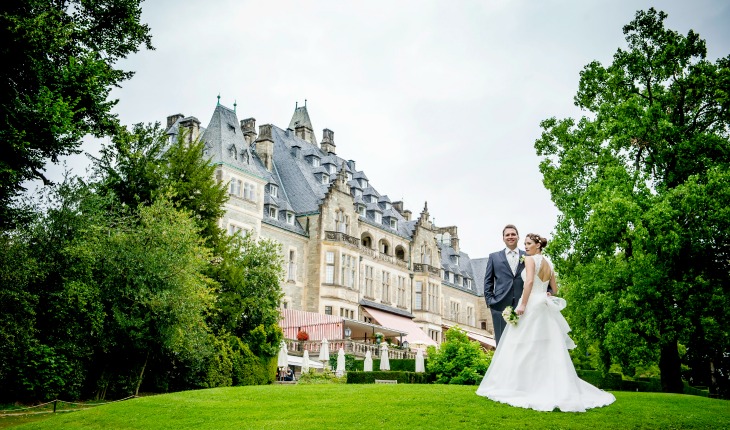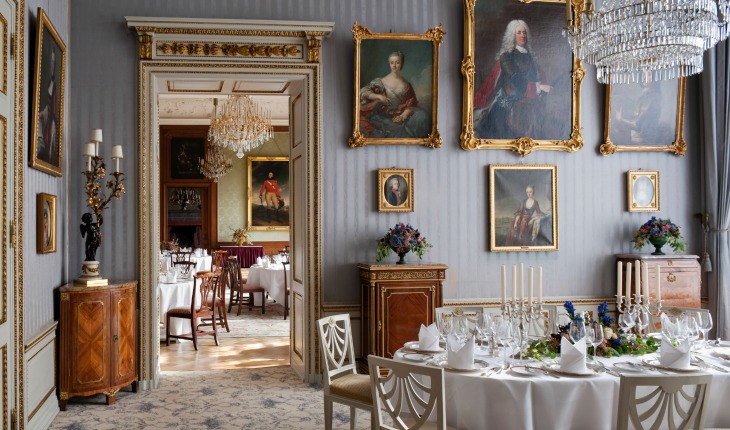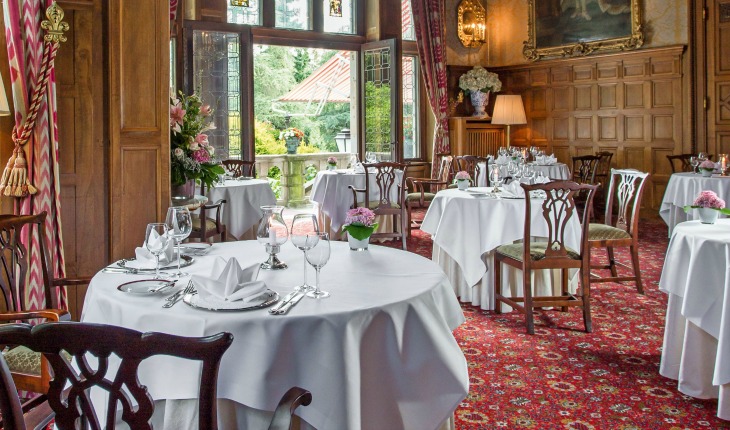 A 19th century castle once previously home to royalty, the stunning Schlosshotel Kronberg is today a beautiful hotel located within the picturesque spa town of Kronberg just 20 minutes away from Frankfurt am Main and 25 minutes from the international Frankfurt Airport. Guests looking to enjoy a stay at this incredible castle can choose from 62 relaxing rooms and suites that still retain the charm and aura of this magnificent and historic hotel.
Once home to Victoria Empress Frederick, widow of Frederick III, King of Prussia, Schlosshotel Kronberg still possesses the spirit and allure you would imagine from such a royal castle. So whether you plan on unwinding by the grand fireplace or wondering the royal park and enjoying a champagne picnic at the Empress Victoria Grot, a romantic experience is never far away.
Recently redesigned by British interior designer Nina Campbell, Schlosshotel Kronberg's rooms and suites offer modern facilities while still maintaining all the magic of their original features. Couples looking to make the most out of their elegant surroundings are recommended a stay in The Maisonette Grand Suite, where guests can enjoy the elegant design and ceiling-high windows from the comfort of a grand king sized bed.
It's not just the fairytale castle that brings guests to Schlosshotel Kronberg, the variety of world-class cuisine and selection of wines available to enjoy in the Castle Restaurant also draws visitors back again and again. It's here that guests can enjoy everything from light breakfasts to candlelit 12 course dinners, and all within one of the hotel's grandest rooms. While the restaurant's terrace allows guests to further enjoy the astounding views over the surrounding golf course and gardens during the warmer summer months. Visitors looking for a more laidback atmosphere are sure to enjoy Jimmys bar, with its extensive drinks menu and live music to entertains guests through to the early morning.
FOOD & DRINK
♦ Lounge Bar
♦ Whisky Bar
♦ Cigar lounge
♦ 24 hours room service
♦ Welcome fruits basket
♦ 1 Restaurant
♦ American style breakfast
♦ Vegetarian options
♦ Children's menu
♦ International cuisine
RECREATIONAL FACILITIES
♦ Excursions & sightseeing
♦ Souvenirs / gift shop
♦ Fitness and pool facilities are located at off side 5 min drive with our limousine service provided for free
IN-ROOM AMENITIES
♦ Individually controlled air-conditionning
♦ TV, Flat screen, 
♦ Free Wifi (high speed)
♦ Phone
♦ Electrical adapters available
♦ Welcome fruit basket
♦ Bathrobes and slippers
♦ High quality bed
♦ High quality pillow 
♦ Hair dryer
♦ Fridge / Minibar
♦ Privacy balcony or terrace
♦ Spacious layout for easy wheelchair access
♦ In room safe
♦ Complimentary newspaper upon request
♦ Free shoe shine service
♦ Free minibar
♦ Free parking in front of the Hotel
♦ Limousine service on request
OTHER FACILITIES
♦ 24 hour concierge service
♦ 24 hour front desk
♦ Parking
♦ Porter
♦ Bellman
♦ Lounge
♦ Housekeeping
♦ Babysitting services
♦ Meeting rooms
♦ Meeting & catering facilities
♦ Free Wifi
♦ Business Centre
♦ PC available
♦ Printer & Facsimile
♦ Courier service
♦ Travel Service
♦ Taxi services
♦ Safety deposit box
♦ Complimentary shoe shine
♦ Laundry, Dry cleaning
♦ Pressing
♦ Excursions & sightseeing
♦ Newspapers
♦ Restaurant reservations
♦ Tour guides
♦ Translations
♦ Pets allowed
The Grand Suite
The Grand Suite newly conceived in 2013 as Maisonette spans over two floors and offers separate living, sleeping and eating quarters as well as a kitchenette.
The color composition of Sand and Olive from the collection "Paint and Paper Library" and "Farrow and Ball" (Nina Campbell) lends the suite a particularly harmonious note.
The exceptionally large bathroom with natural light, bathtub, and a spacious shower as well as the separate guest WC, guarantee the comfort of a luxury apartment that is expandable to 130 m2 by way of two additional connecting rooms.
Kronberg - Germany
Loved-up couples looking to get out and about while on their romantic escape won't be left disappointed by the array of activities in which to enjoy. So whether it's hikes through the Hoch-Taunus Nature Park or simply unwinding at the nearby Königstein Spa, there's something for just about everyone.
Unique and unforgettable experiences make the holiday, and there isn't anything quite as special as a tour down the River Rhine where guests can take in the historical buildings and breathtaking scenery that line the river. And if that's not enough, the cultural sights and sounds of Frankfurt are all only a short journey away.