ASPRIA UHLENHORST ♦ HAMBURG
Aspria is a collection of unique private members clubs for culture, business, sport and well-being across Belgium, Germany and Italy. There are currently eight clubs, several of them offering elegant overnight accommodation. Aspria's newest club, Aspria Uhlenhorst opened in Spring 2012 on the site of the historic Klipper Tennis and Hockey Club in Uhlenhorst close to the Alster lake and to the centre of Hamburg.
With 48 attractive Club Rooms offering views over the gardens for overnight guests, Aspria Uhlenhorst is the ideal venue for meeting like-minded people in the spacious lounge, bar, restaurant and terrace which form the heart of club life.
For those quiet moments, the impressive spa includes indoor and outdoor relaxation spaces and an outdoor sauna, and there are indoor and outdoor pools in the beautifully landscaped gardens. The fitness area is state of the art, and there is great emphasis on outdoor training with special classes and outdoor sports. Children also benefit from the outside space, with tennis, hockey and team sports on the programme, and a children's play area.
Award winning London based interior designers and architects, Sparcstudio, are responsible for the stylish and well-appointed furnishings, fittings and elegant interiors.
FOOD & DRINK
♦ Lounge Bar
♦ Rooftop bar
♦ Wine Bar
♦ Whisky Bar
♦ Cocktail lounge
♦ Welcome drinks
♦ Welcome fruits basket
♦ 3 Restaurants
♦ 3 Bars
♦ Continental breakfast
♦ English breakfast
♦ American style breakfast
♦ Vegetarian options
♦ Gluten free bread on request
♦ Children's menu
♦ International cuisine
♦ National cuisine
♦ Regional cuisine
♦ Outside bar
♦ Catering for parties available on request
♦ Fine Dining restaurant
♦ Cocktail nights
♦ Weekly specials on the menu
♦ International chef
♦ Integrated Health menu offering low-carb, low fat, high anti-oxidant dishes
IN-ROOM AMENITIES
♦ Individually controlled air-conditionning
♦ Flat screen Tv
♦ Free Wifi (high speed)
♦ Phone with voice mail
♦ Alarm Clocks
♦ Electrical adapters available
♦ Coffee / Tea making facilities
♦ Welcome drink / Welcome fruit basket
♦ Bathrobes and slippers
♦ High quality bed /High quality pillow
♦ Hair dryer
♦ Ironing centre & trouser press
♦ Kettle
♦ Fridge / Minibar
♦ Privacy balcony or terrace
♦ Accessible bathroom (for disabled guests)
♦ Spacious layout for easy wheelchair access
♦ Accessible toilets with grab bars
♦ In room safe
♦ Complimentary newspaper upon request
♦ King size bed
♦ Free local phone calls
♦ Walk-in shower
♦ Complimentary mineral water
♦ Free access to spa and sports areas
♦ Interconnecting doors for families
♦ Juliet balconies or terrace
RECREATIONAL FACILITIES
♦ Spa
♦ Indoor pool
♦ Outdoor pool
♦ Children's pool
♦ Heated pool
♦ Fitness room
♦ Sauna
♦ Jacuzzi
♦ Hammam
♦ Garden
♦ Tennis courts
♦ Excursions & sightseeing
♦ Entertainment staff
♦ Kid's club
♦ Beauty shop
♦ Partnership with local golf club.
♦ Extensive social calendar with regular social and networking events.
♦ Billiards table.
♦ Regular in-house DJ
♦ Intergrated Health. The industry's most in-depth health and fitness assessment with lifestyle programme
♦ Technogym equipment
♦ Dedicated stretching area
♦ Indoor cycling studio
♦ Aerobic studio
♦ Exercise classes
♦ Aqua classes
♦ Indoor & outdoor pool
♦ Aufguss sauna
♦ Blockhouse sauna
♦ Steam room
♦ Bio sauna
♦ Aroma sauna
♦ Experience showers
♦ Ice chute
♦ Bubble beds with volcano & bubble seats
♦ Kneipp bath & footbaths
♦ Winter garden
♦ Salt relaxation room
♦ Fireplace lounge
♦ Hamam
OTHER FACILITIES
♦ 24 hour front desk
♦ Parking
♦ Porter / Bellman
♦ Lounge
♦ Housekeeping
♦ Babysitting services
♦ Meeting rooms
♦ Meeting & catering facilities
♦ Free Wifi
♦ PC available
♦ Printer
♦ Facsimile
♦ Courier service
♦ Taxi services
♦ Room / facilities for people with disabilities
♦ Laundry
♦ Dry cleaning
♦ Pressing
♦ Excursions & sightseeing
♦ Newspapers
♦ Restaurant reservations
♦ Translations
♦ Access to parking- free upto 2 hours
♦ Free mother and child parking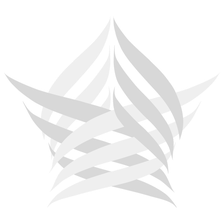 Junior Suite
At 47m², the junior suite has a very special atmosphere thanks to tasteful décor, exceptional furnishings and glorious view over the gardens
♦ King size bed
♦ Bathroom with bath
♦ Separate toilet
♦ Separate living area
♦ Pullout- Couch available for 1-2 children up to 17 years
♦ Refrigerator | water boiler
♦ Air conditioning | Safe
♦ Complimentary mineral water
♦ Free WiFi | Free local phone calls
♦ Free access to spa and sports areas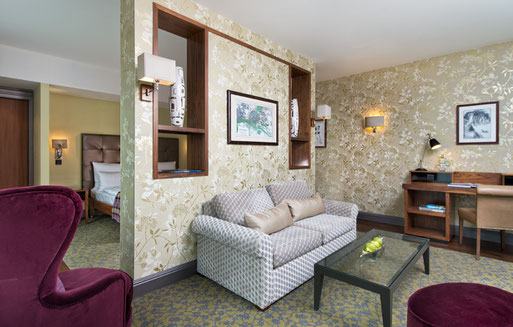 Hamburg, Germany
Hamburg is Germany's second city and the country's biggest port with its maritime history having an enduring and positive influence on the city. Hamburg has a reputation for being outward-looking, dynamic, multicultural, as well as hedonistic with its notorious red-light district, the Reeperbahn. It is also a media capital, a classical musical capital and the wealthiest city in Germany. Not to be missed: A boat trip around the stunning Alster lakes and /or the Elbe river, The ElbPhilarmonic orchestra, resident at the world famous Laeiszhalle concert hall, the vibrant districts of St Pauli, St Georg and Schanzenviertel, The impressive town hall, the stylish shopping streets of Spitaler Straße and Mönckebergstraße and the Harbour.