LYDMAR HOTEL ♦ STOCKHOLM
"City Resort" is the reposition of the classical business hotel. Lydmar Hotel interprets it as a well-adjusted balance between function and experience, where the boundaries between business and pleasure are less defined. You can work in your room, on the terrace or in the restaurant surrounded by an informal setting, yet with high demands on efficiency and service. The breakfast makes you think of a Deli and you can enjoy it wherever you like.
The hotel is located on the waterfront in the very city centre of Stockholm with the Royal Palace and the National Museum as the closest neighbours. Excellent shopping, culture institutions and top restaurants is just around the corner and the boats to the archipelago leaves by our door step.
Lydmar believe that personality is more important than formal uniforms. The employees express a more personal style and possess local knowledge about what is happening in the town, which suits those who want to "live" during their stay and are used to top service and relaxed elegancy.
THE FEELING
The hotel is built with the highest of standards and is complemented with contemporary art and design. To satisfy the target group, the rooms are decorated with a balance between a modern and classic style. Calmness and simplicity is promoted, rather than an abundance of impressions. It is neither the rigid minimalist look, nor the exaggerated grandness which guests are used to in a five-star context, but rather an ease and freshness in combination with qualitative choices of materials.
In order to meet the demand for business communications there is a high-speed wireless Internet, easily accessible and of course complimentary, all over the hotel. Books and magazines are available in the rooms, which enriches the atmosphere and contributes to the impression of personality.
Welcome to Stockholm and the Lydmar Hotel!
FOOD & DRINK
♦ 24 hours room service
♦ 1 Restaurant
♦ 1 Bar
♦ American style breakfast
♦ Vegetarian options
♦ Gluten free bread on request
♦ International cuisine
IN-ROOM AMENITIES
♦ Individually controlled air-conditionning
♦ TV / Flat screen
♦ Video on demand
♦ Free Wifi (high speed)
♦ Phone
♦ Alarm Clocks
♦ Electrical adapters available
♦ Bathrobes and slippers
♦ High quality bed
♦ High quality pillow
♦ Hair dryer
♦ Ironing centre & trouser press
♦ Fridge / Minibar
♦ Accessible bathroom (for disabled guests)
♦ Spacious layout for easy wheelchair access
♦ In room safe
♦ Complimentary newspaper upon request
OTHER FACILITIES
♦ Fitness room
♦ Free training at gym nearby
♦ 24 hour concierge servic
♦ 24 hour front desk
♦ Parking
♦ Housekeeping
♦ Babysitting services
♦ Meeting rooms
♦ Free Wifi
♦ Business Centre
♦ PC available /Printer /Facsimile
♦ Courier service
♦ Travel Service
♦ Taxi services
♦ Airport transfer
♦ Car rental services
♦ Safety deposit box
♦ Room / facilities for people with disabilities Complimentary shoe shine
♦ Laundry /Dry cleaning /Pressing
♦ Excursions & sightseeing
♦ Newspapers
♦ Restaurant reservations
♦ Tour guides
♦ Pets allowed
Main Suite
Our Suite is about 90 sqm. It is two separate rooms with a connecting door. One room with a kingsize bed, large seating area, a large bathroom with both shower and bathtub and a guest WC. The other room has a beautiful dining room/meeting room and a separate bath room.
Both rooms has a beautiful panorama view over Stockholm and the Royal Palace.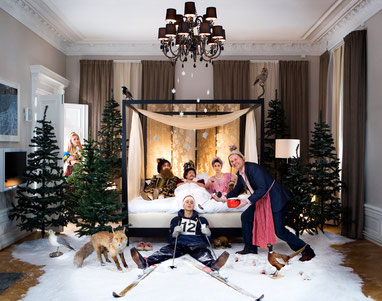 Stockholm, Sweden
Stockholm, one of the most beautiful capitals in the world, is built on 14 islands connected by 57 bridges. The beautiful buildings, the greenery, the fresh air and the proximity to the water are distinctive traits of this city. The Royal National City Park, (the first National City Park in the world), is a green space that breathes for the city, and a constant presence in the crush of the city.
With its 750 year history and rich cultural life, Stockholm offers a wide selection of world-class museums and attractions. Most of the city's attractions can be reached on foot, and there's a good chance of experiencing a lot of things in a short time. Experience big-city life, the history of civilization and natural scenery, all in the course of the same day.
Visit Stockholm City Hall. Climb the City Hall tower for a fantastic view of Stockholm. Don't miss Gamla Stan, Stockholm's oldest attraction and one of the best preserved medieval city centers in the world. Walk through small winding streets lined with stores full of handicrafts, antiques, art galleries and cafés. The Royal Palace and Stockholm Cathedral are also located in Gamla Stan.